Mozambique
Demo site: Inhambane District Coastline; Theme: Eco-tourism, Reef and Marine Recreation Management, Environmental Management Systems; Team: Environment Focal Point: Mr Alexandre Bartolomeu; Tourism Focal Point: Ms. Maria Cidalia Mahumane; Tourism Focal Point: Ms. Oraca Cuambe; Demo Project Coordinator: Mr. Luzio Luis Francisco Nhavene
With 2,700 km of tropical coastline, abundant natural ecosystems and a rich cultural heritage, the tourism potential of Mozambique speaks for itself. Tourism accounted for 16% of total investment applications in Mozambique over the five year period (1998 – 2002). The COAST demonstration project is called; Community-based eco-tourism, reef management and environmental management systems, Inhambane district coastline, and aims to; promote local involvement in commercially viable tourism, with improved coordination and cooperation between both local and national stakeholders.
Mozambique Demonstration Project: Promote best practices for environmental management through improved reef recreation and management
Historically, Mozambique had a thriving tourism industry, mainly in the centre and south of the country, with (the former) Rhodesia and South Africa providing the main markets. In recent years tourism has re-emerged and is now one of the fastest recovering sectors of the economy, with most tourists coming from South Africa.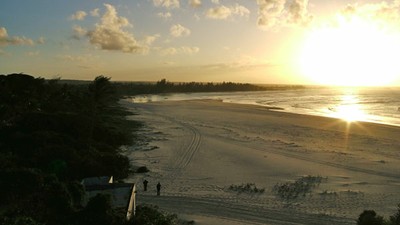 The tourism potential of Mozambique speaks for itself, with 2700 km of tropical coastline, abundant nature and a rich cultural heritage. Tourism contributed 1.2 per cent to the national GDP of Mozambique IN 2002 (Ministry of Planning and Finance); this is very low, compared to a contribution of 8 percent in South Africa and an average contribution to GDP of 6.9 percent to GDP in sub-Saharan Africa. As a prospective investment sector, tourism is doing well however.
To promote improved conservation, management and monitoring of coastal biodiversity (including reef areas), and to enhance and diversify local livelihoods through eco-tourism as a means of alleviating poverty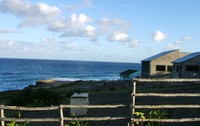 At the end of the planning phase for the COAST project (mid 2006) each partner country had produced (with consultant support) a narrative project document describing in general terms the proposed demonstration project(s). There was no logical framework, no work plan, and only a total budget figure (see below) to guide stakeholders in beginning to implement the project. From January 2009 through to June 2009, based upon a one week visit by the Technical Coordinator to each partner country (during the Inception period of the COAST project) a revised narrative, new logical framework, first year work plan and indicative GEF support budget were developed and discussed. Subsequent to each country visit further support has been provided through email discussions. The demonstration project document now provides a more concise definition of the activities and outputs which are expected to be undertaken at the two sub sites in the Mozambique demonstration project. This short note highlights what are foreseen to be the main challenges in now starting to implement the work. This paper has been written as a subsidiary contribution to the general overview provided in the Inception Report.
Demo site: Inhambane District Coastline
Theme: Eco-tourism, Reef and Marine Recreation Management, Environmental Management Systems
| | |
| --- | --- |
| TEAM | NAME |
| DEMO PROJECT COORDINATOR | Mr. Luzio Luis FRANCISCO NHAVENE |
| ENVIRONMENT FOCAL POINT | Mr Alexandre BARTOLOMEU |
| TOURISM FOCAL POINT | Ms. Maria CIDALIA MAHUMANE |
| TOURISM FOCAL POINT | Ms. Oraca Cuambe |