Sustainable tourism a win-win for nature conservation and the economy
sustainable tourism as optimal use of environmental resources that constitute a key element in tourism development, maintaining essential ecological processes and helping to conserve natural heritage and biodiversity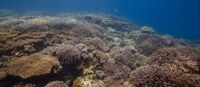 The United Nations World Tourism Organization (UNWTO) defines sustainable tourism as optimal use of environmental resources that constitute a key element in tourism development, maintaining essential ecological processes and helping to conserve natural heritage and biodiversity. Key elements to achieve sustainable tourism include appropriate planning, regulating and monitoring of tourist activities, as well as the involvement of local communities, for example through training activities and providing access to credit schemes, so they can set up small tourism businesses. The Ibera Marches in Argentina and Lake Nakuru in Kenya, are two examples that illustrate how practicing sustainable tourism has delivered a two-fold benefit for nature conservation and economic development.
In the Ibera Marshes in Argentina, conservation-based tourism activities have revived the economy of Colonia Carlos Pellegrini, near the Ramsar Site "Lagunas y Esteros del Iberá", by creating new jobs, and allowing local inhabitants stay employed in the town rather than migrate to cities to look for work. Around 90% of the population now works in the tourism sector. In order to favour local employment, the site managers provide local rangers and guides with training on working as tourist guides and local communities receive support to establish municipal nature trails.
Lake Nakuru in Kenya every year receives around 149,500 international and 95,500 domestic visitors, who are charged an entrance fee of US$ 80 and US$ 11 respectively. The income generated from the entrance fees and concession fees from the lodges, contribute to paying the costs of the park management. Overall, around 70% of Kenya's international tourism is targeted to the country's wildlife, and therefore biodiversity conservation is not only an environmental objective, but it is also crucial for the country's economy. Awareness about the importance of nature is promoted each year  through a large-scale environmental education programme, involving about 100,000 school students, and by using inexpensive wildlife viewing tours, that the National Park runs for residents.
Case example sources: Ramsar and UNWTO (2012)
Extracted from the report: The Economics of Ecosystems and Biodiversity for Water and Wetlands, section 5.4 highlighting sustainable tourism.
The report presents insights on critical water-related ecosystem services and the wider ecosystem services from wetlands, in order to encourage additional policy momentum, business commitment, and investment in the conservation, restoration, and wise use of wetlands.
Author / Autor: teebweb.org
Date / Fecha: 10/05/13