Tanzania: Promote Sustainable Tourism, Says Iddi
Zanzibar — ENVIRONMENT friendly initiatives are important in promoting sustainable tourism in developing countries, Zanzibar's Second Vice-President Ambassador Seif Ali Iddi has said.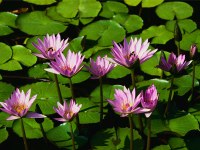 In his speech to officially open an international conference on sustainable tourism in developing countries, the second vice- president said initiatives should focus on cultural tourism, capacity development and conservation awareness.
"It is now common knowledge that social and economic development in African and other developing countries depends considerably on establishment and development of small and medium size enterprises," the vice-president said in a speech read on his behalf by Mr Said Ali Mbarouk, Minister for Tourism.
The two-day conference attracted participants mainly students, lecturers and tourism operators from 15 African countries. Several papers were presented at the conference being held at the Zanzibar Beach Resort, with emphasis on sustainable tourism to involve conservation, environmental integrity, social justice and economic development, aiming at benefiting people.
In his welcoming note before the official opening, the Vice- Chancellor of the University of Dar es Salaam, Prof Rwekiza Mukandala observed that sustainable tourism was important in this era, where tourism plays a big role in economic development.