Cape Town Ten Years on: South Africa Outlines Plans to Continue its Global Leadership in Responsible Tourism
The first country in the world to include Responsible Tourism as government policy in 1996 and currently the only globally-recognised Fair Trade tourist destination, South Africa played a fitting role leading the discussion at the International Conference 'Taking Responsibility for Tourism' on 21 June 2012 at the South African High Commission, London. The conference followed the United Nations Conference on Sustainable Development, Rio+20.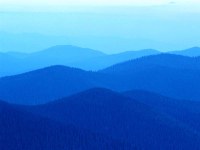 The Deputy Minister for Tourism in South Africa, Tokozile Xasa, outlined South Africa's vision for the future and measures which will build on the country's leading position as a pioneer of Responsible Tourism. These include government policy and practical frameworks which have direct benefits for tourism and local communities:
A new, comprehensive, National Strategy for Responsible Tourism in South Africa is to be issued, which contains action plans to guide implementation and mechanisms to measure progress. The strategy promotes working more closely with the tourism sector to maximise the local economic benefits which tourism can bring to local communities and already has the support and endorsement of a growing cross-section of stakeholders.
The new National Tourism Sector Strategy (NTSS 2011), launched in March 2011 - a blueprint for the tourism sector in South Africa - sets a new vision and growth targets, including making South Africa one of the top 20 destinations by 2020, committing the tourism sector to create a total of 225 000 jobs in 2020 and to increase tourism's contribution to the economy from R189,4 billion (2009) to R499 billion by 2020. The new NTSS boldly recognises that these ambitious growth targets should be achieved in a responsible and sustainable manner; appreciative of the fact that South Africa's natural environment and people are its greatest tourism resources.
The new Tourism Draft Bill aims to provide for the development and promotion of sustainable tourism for the social, economic and environmental benefit of South African citizens and for the enjoyment of all its residents and foreign visitors.
In addition the Deputy Minister highlighted the importance tourism has in wider policy, and the impact therefore of Responsible Tourism across the board.
Tourism is an integral component of South Africa's New Growth Path (2010), which strives to significantly reduce unemployment and stimulate inclusive economic development.
South Africa's Industrial Policy Action Plan (IPAP2), has identified the tourism sector as an important contributor to the development of rural areas and culture industries amongst others.
As well as setting out current and developing Government policy the Deputy Minister also called for action from all areas of the industry:
"Against this very positive platform we will reach out to the markets and reinvigorate them with South Africa's unique proposition as the only globally recognised Fair Trade tourist destination. A place where our people and resources are valued and protected and visitors are able to have a genuine connection with South Africa. We invite all the stakeholders to commit to mainstreaming responsible tourism, and make it an essential part of the way of doing business in the tourism sector. Let us work together to encourage the development of tourism products today, without compromising the needs of future generations"
For a full transcript of the Deputy Minister's speech for Taking Responsibility for Tourism emailsusannah.glynn@kallaway.com
Dr Harold Goodwin, Director at the International Centre for Responsible Tourism and organizer of the London conference, said: 
'Two years on from the Cape Town Declaration it was important to bring together in South Africa House the leading destinations implementing Responsible Tourism strategies. South Africa leads the way but others are following a similar path, including Kerala and The Gambia. The meeting of minds between these enlightened destinations and the UK outbound industry was palpable; all forms of tourism can be more responsible and the big UK operators know that their customers expect them to deliver on the sustainability agenda. It is their responsibility to get on and do it.'
Lungi Morrison, Destination Manager for South Africa Tourism UK, said:
'South Africa strives to give visitors authentic experiences and heartfelt connections with the country. The fact that Responsible Tourism has informed the development of the offer to the visitor means they have experiences that areunique to them and it is also opening up new places and inspiring new experiences for the future. We foster the talent and assets we have, rather than import a homogenous approach and create distinction through locally sourced and locally inspired tourism experiences. It also translates into the highest standards of quality coupled with value to meet the requirements of today's market.'
South Africa's role in driving action in Responsible Tourism
South Africa is widely recognised as a global leader in Responsible Tourism.
The first country in the world to include Responsible Tourism as government policy in the 1996 South African White Paper on Development and Promotion of Tourism in South Africa
Currently the only globally recognised Fair Trade tourist destination. South Africa was the first country to offer Fair Trade package holidays.
The country's 2002 National Guidelines for Responsible Tourism were hailed by tourism stakeholders worldwide as a bold initiative and ground breaking; so much so that they inspired global leaders in the sustainable tourism discourse when crafting the 2002 Cape Town Declaration on Responsible Tourism.
South Africa is also the first country in Africa and second in the world (the other being the UK) to develop aNational Minimum Standard for Responsible Tourism (NMSRT), which was launched by the Minister on 12 September 2011.
Responsible Tourism means a stronger visitor offer
Today sustainable tourism permeates all areas of South Africa's country's tourism offering, from its world renowned coastline to its famed gastronomy. For visitors to South Africa Responsible Tourism means authentic experiences, unique, unparalleled opportunities for the visitor, as well as accommodation which is sustainable as it is stylish and affordable holidays which won't cost the Earth. Examples of Responsible Tourism in action include:
Marine Dynamic Tours (www.sharkwatchsa.com), marine tours which not only show you South Africa's 'Marine Big 5' (whales, sharks, dolphins, seals and penguins) but involve you directly in their conservation, with the tours guided by members of local communities whose invaluable contribution is recognised as an important part of a business' tourism offering.
Grootbos Nature Reserve (www.grootbos.com), where safaris are as sustainable as they are stylish, demonstrating that, by implementing good practice at the start, responsible tourism doesn't have to mean compromising on comfort and enjoyment.
Andulela cooking safaris, informal cooking sessions in local homes in the townships of Langa Gugulethu and Khayelitsha.
Issued by Kallaway on behalf of South African Tourism
For further information contact:
Kgomotso Ramothea at SA Tourism                           Susannah Glynn at Kallaway
Tel: +44 20 8971 9350                                               Tel: 020 7221 7883
Email: kgomotso@southafrica.net Email: Susannah.glynn@kallaway.com
Website www.southafrica.net
Register on our media extranet to browse the latest news releases (from SA Tourism as well as the tourism industry in general), access the news archive and get details of all upcoming tourism industry events (both locally and internationally).
http://mediaextranet.southafrica.net
About South Africa
Nearly half a million visitors from the UK are drawn to South Africa each year, lured by its rich history, vibrant contemporary culture, scenic beauty and wildlife. The country's iconic attractions include Mvezo, the birthplace of Nelson Mandela, cosmopolitan Cape Town and the 5.2sq mile Kruger National Park. South Africa was the first country in the world to include Responsible Tourism as part of government policy and for almost 20 years has acted as a major driving force for change in the sector. The visitor to South Africa can expect an unparalleled authentic experience, accommodation which is sustainable as it is stylish and affordable getaways which don't cost the Earth.
About South African Tourism
South African Tourism is the national tourism agency responsible for the marketing of South Africa as a preferred tourist destination. In the UK it is headed up by Destination Manager Lungi Morrison.
- END TO ALL -