Publications, Resources, Power Points and Useful Formats
These are COAST Project Publications, Resources and other general user templates for our country Demo Sites, Focal Points, Demo Site Management Committee (DSMC) members and consultants working on various elements of the COAST Project. Here you will find easily downloadable documents, project brief templates, reporting formats and examples of duly filled forms.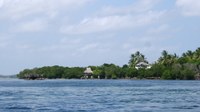 This is a live repository site for all the key COAST Project management resources including publications, reports, Powerpoint presentations and user templates. These resources are uploaded on a regular basis.

DOWNLOADABLE FILES

| Name of Document | Summary | Download |
| --- | --- | --- |
| RMRM Final Report for Kenya | Training Awareness Raising and Capacity Building Report for Watamu in Kenya | HERE |
| RMRM Final Report for Mozambique | Training Awareness Raising and Capacity Building Report for TBT in Mozambique | HERE |
| RMRM Final Report for Tanzania | Training Awareness Raising and Capacity Building Report for Bagamoyo in Tanzania | HERE |
| Kenya Baseline Report -RMRM June 2014 | This Baseline Report was developed based on results from an initial stakeholder survey undertaken to inform the project activities between 11th and 20th October 2011, as well as findings emerging during the implementation of the project activities and a second stakeholder survey undertaken at the end of the project during May 2014 | HERE |
| Tanzania Baseline RMRM Report 2014 | This Baseline Report was developed based on results from an initial stakeholder survey undertaken to inform the project activities between 11th and 20th October 2011, as well as findings emerging during the implementation of the project activities and a second stakeholder survey undertaken at the end of the project during May 2014 | HERE |
| Mozambique RMRM Baseline Report 2014 | This Baseline Report was developed based on results from an initial stakeholder survey undertaken to inform the project activities between 11th and 20th October 2011, as well as findings emerging during the implementation of the project | HERE |
| Mozambique Operational Management Strategy | Report shows how the RMRM theme area was executed in Kenya | HERE |
| Kenya Operational Management Strategy | Report shows how the RMRM theme area was executed in Kenya | |
| Tanzania Operational Management Strategy | Report shows how the RMRM theme area was executed in Kenya | HERE |
| The COAST Project BAPs/BATs Elsevier Environmental Development Journal Paper | A Paper published in the Elsevier Environmental Development Journal titled 'Demonstrating the adoption and linkages of global best available practices and technologies (BAPs/BATs) in reducing land based pollution in the Collaborative Actions for Sustainable Tourism (COAST) Project in Kenya, Mozambique and Tanzania' | Here |
| KM&C Products produced in the COAST Project | A pictorial summary of all the promotional materials (banners, stickers, brochures etc) produced under the COAST Project's KM&C Strategy | |
| Outline on the Sustainable Tourism Governance and Management State of Affairs Presentation | A presentation by Marcel Leijzer, UNWTO, on the status of implementation of the STG&M component of the COAST Project in Ada, Ghana during the 2nd STGM Workshop bringing together Gambia, Nigeria and Ghana. | Here |
| The STGM Workshop Facilitator Presentations | A set of presentations by the 2nd STGM Workshop facilitator Richard Denman, UNWTO, covering issues on global perspectives of coastal tourism, policies, plans and governance structures; influencing coastal tourism development;  role of economic incentives in the governance and management of sustainable tourism in coastal areas; and how to manage coastal environments linked to tourism. | Here |
| The Sustainable Tourism Governance and Management Publication | The Sustainable Tourism Governance and Management in Coastal Areas of Africa publication presents the results of the research carried out within the framework of the COAST project. It builds on the UNWTO and UNEP publication Making Tourism More Sustainable – A Guide for Policy Makers, by assessing how to apply sustainability principles and policy instruments for coastal tourism development in Africa. | Here |
| Economic Incentives Paper | This study has been carried out within the framework of the COAST (Collaborative Actions for Sustainable Tourism) project in Africa. The Study looks at the application of economic incentives as instruments to stimulate the uptake of sustainability policies and actions and their potential application in the context of coastal tourism in Africa. | Here |
| 5th SCM Ecotourism Presentations | These presentations on the Ecotourism Thematic Area were presented at the 5th Steering Committee Meeting in Bagamoyo, Tanzania. They contain information and updates on progress in implementation at regional level (UNWTO) and at the country level. | Here |
| 5th SCM Environmental Management Systems (EMS-TEST) Presentations | These presentations on the Environmental Management Systems (EMS-TEST) Thematic Area were presented at the 5th Steering Committee Meeting in Bagamoyo, Tanzania. They contain information and updates on progress in implementation at regional level (UNIDO) and at the country level. | Here |
| 5th SCM Reef & Marine Recreation Management (RMRM)  Presentations | These presentations on the Reef and Marine Recreation Management (RMRM) Thematic Area were presented at the 5th Steering Committee Meeting in Bagamoyo, Tanzania. They contain information and updates on progress in implementation at regional level (EcoAfrica) and at the country level. | Here |
| 5th SCM Knowledge Management and Communications Presentations | These presentations on the Knowledge Management and Communications area were presented at the 5th Steering Committee Meeting in Bagamoyo, Tanzania. They contain information and updates on progress in implementation at regional level (UNIDO) and at the country level. | Here |
| Knowledge Management and Communication Presentation for The Gambia | Presentation used to train key partners and stakeholders on the COAST Project KM&C Strategy | Here |
| Basics of Social Media for Corporate Communications | Presentation used to train key partners and stakeholders on the use of social media for corporates | HERE |
| Webraising Presentation 1 | Presentations on 'How To Guide' for webraising used for the webraising training in Kenya | HERE |
| Webraising Presentation 2 | Presentations used for the webraising training in Kenya (Day 1 part 2) | HERE |
| Webraising Presentation 3 | Presentations used for the webraising training in Kenya (Day 1 part 3) | HERE |
| Webraising Presentation 4 | Presentations used for the webraising training in Kenya (Day 2 part 1) | HERE |
| Training Format for planning an Event | Training Format – For use by Focal Points (FPs) and Demo Project Coordinators (DPCs) when planning a Training Event | HERE |
| Accounting Format for Reporting Project Expenditure | This details how to report expenditure. The FPs and DPCs are expected to submit this form to the COAST Project Office on quarterly basis | HERE |
| COAST Training Outcome Report Format | Training Outcome Report Format – COAST Project | HERE |
| UNIDO Monthly Support Meeting Formats | Report Format for Activities & Report Format for Financial Expenditure | HERE |
| Co-Funding Report Format for Partner Countries | Tracking of Government In-Kind/Co-Financing in COAST Project | HERE |
| Table Showing Demo Participants Attending Trainings | Demo Participants Attending Trainings | HERE |
| Training Questionnaire | Post-Training Evaluation | HERE |
| Revised Project Brief Structure | Project Brief | HERE |
| Quarterly Report Format (Financial Revision) | Project statement of the expenditure and balance (in US$) covering the specified project period | HERE |
| | | |
| | | |
| | | |